Products
Very First Programmable Ferrofluid Displays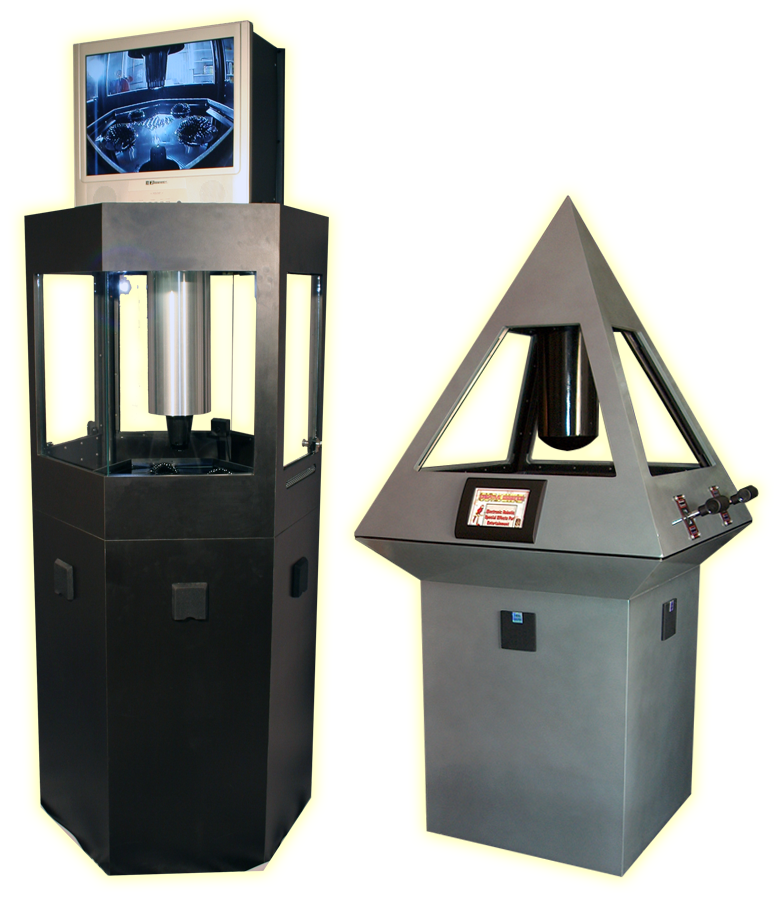 This is a Ferrofluid Display like no other! We call it The Living Liquid Display. Now available in two different designs, Hexagon and Pyramid. Completely programmable allowing you to create your own shows that you can synchronize to your own sound effects and music. Other programmable features include lasers and other special lighting effects.
The exhibits are offered with the following features:
Six liquid manipulation points – one above the surface and five below
Three Preprogrammed shows including, sound effects and music
Five speaker surround sound system, including sub woofer
Special programmable lighting effects including lasers (optional)
Show controller and software for creating your own preprogrammed liquid shows (optional)
High impact tempered viewing glass
Variety of display exteriors to choose from including colors, textures and holographic decorative surfaces
Create additional income by adding a Bill acceptor and credit card reader (optional)
Audience interactive controls (optional)
90 day warranty on all parts and labor
Detailed setup and operational instructions, or for an additional fee, we offer installation and training
Pricing starts at $18,000.  Please click here to email us for a quote based on your requirements.